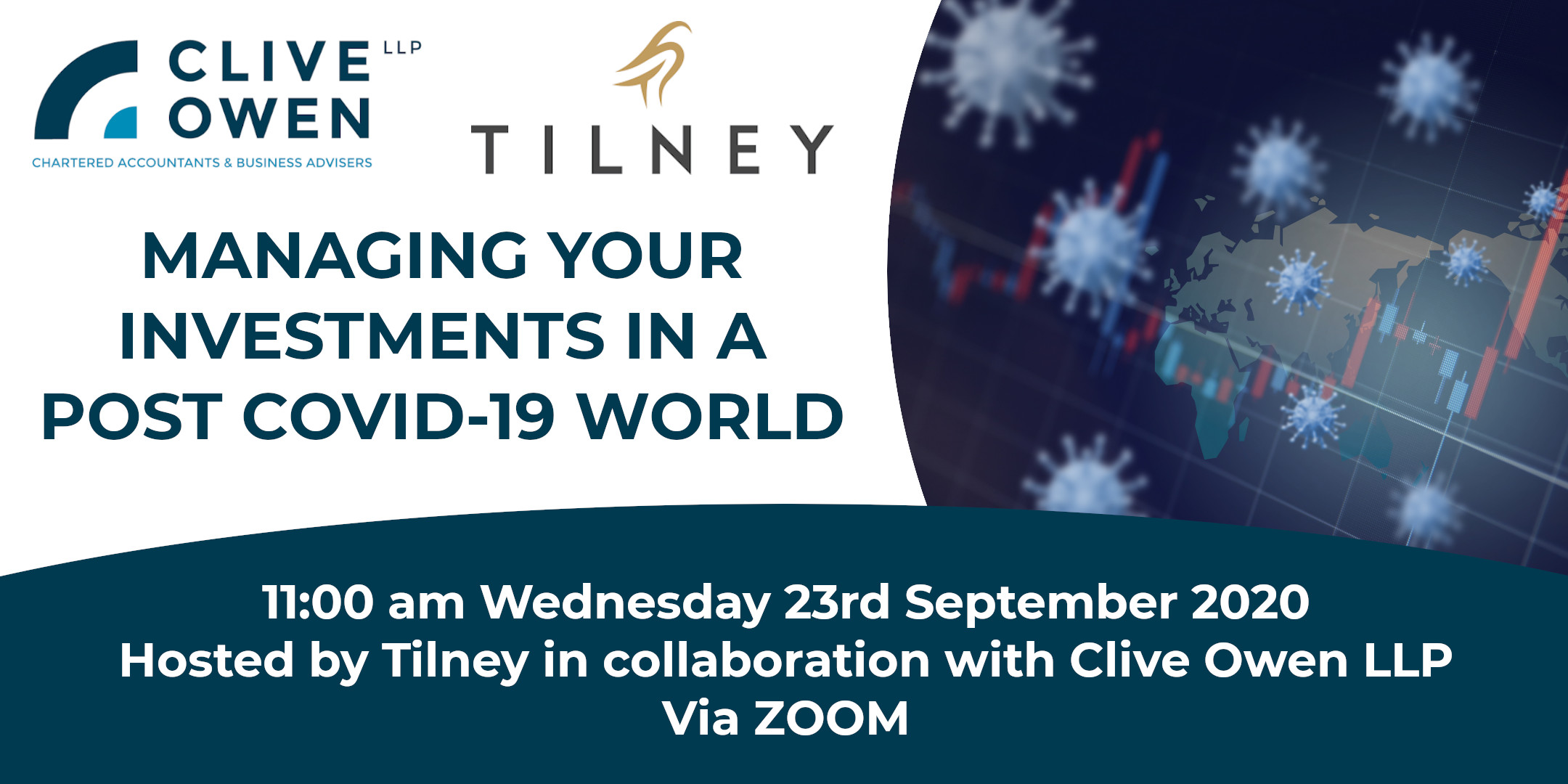 Event date: 23rd Sep 2020
TIME: 11:00am
LOCATION: Online
BOOK NOW
Managing your investments in a post Covid-19 world is a Tilney investment webinar with Gareth Lewis, Tilney's Chief Investment Strategist.
We are delighted to host this live webinar, in conjunction with Tilney, on a date which marks the 6-month anniversary since the bottom of the markets during the Covid-19 pandemic.
Gareth will provide a full retrospective of market events during Covid-19 as well as forward looking thought pieces including monetary and fiscal policy, inflation, rising bond yields, social inequality and gold.
The event will be introduced by Tony Luckett, Managing Partner, Clive Owen LLP and hosted by David Smith, Managing Partner, Tilney Financial Planning Ltd.
There will be an opportunity to ask questions following the presentation.
Important information
The value of investments, and the income derived from them, can go down as well as up and you can get back less than you originally invested. This is not advice to invest, or to use any of Tilney's services.
BOOK NOW