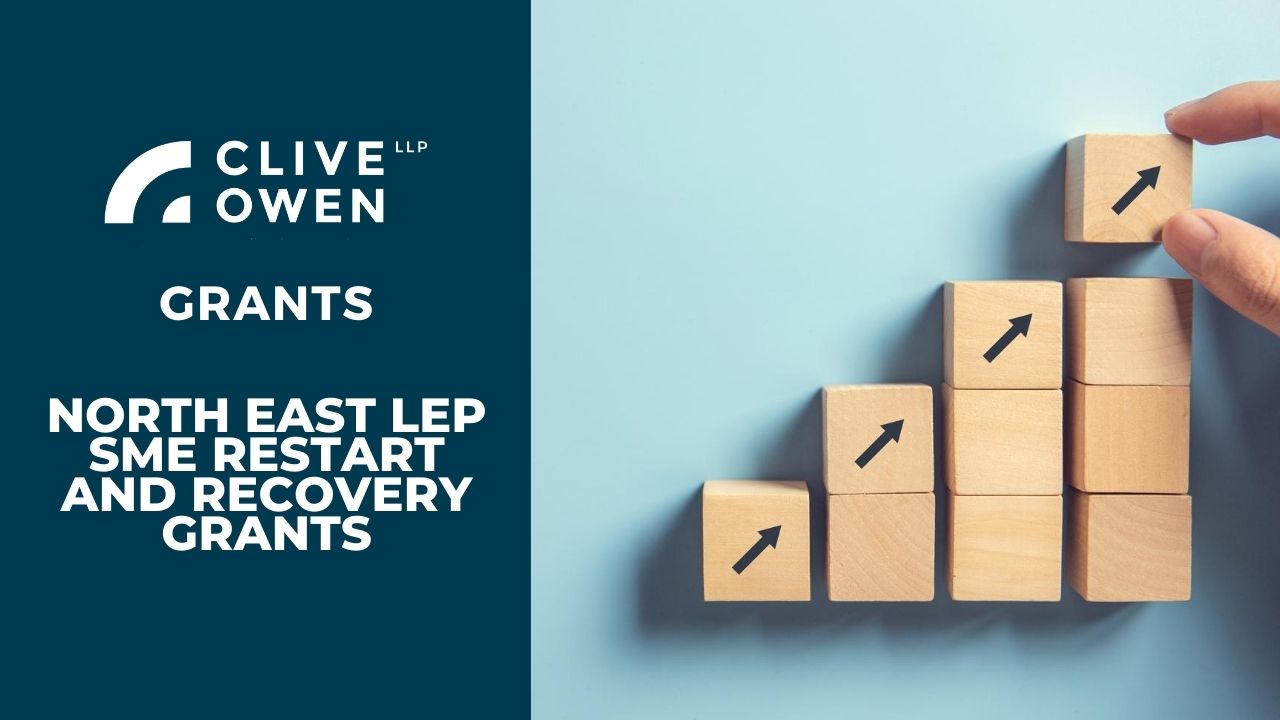 Date posted: 10th Aug 2020
100% grant support opportunity for North East LEP area businesses
SMEs based in the North East LEP area (County Durham, Gateshead, Newcastle, North Tyneside, Northumberland, South Tyneside and Sunderland) could benefit from 100% grant support to enable to continue to do business or to diversify in response to COVID 19.
The North East Local Enterprise Partnership have been awarded more than £1.8m to deliver grants of between £1,000 and £3,000 to SMEs deemed to have been directly impacted by the coronavirus outbreak.
The funds can be used to either:
access one to one expert advice on HR, accounts, legal, financial, H&S, IT / digital or sector specialists etc.
purchase minor equipment to adapt or adopt new technology in order to continue to deliver business activity or diversify in response to COVID 19
The grant award can cover 100% of the cost of the support or equipment (excluding VAT), however the grant will be paid retrospectively and therefore the business will need to incur the costs from their own cash flow before submitting a claim for reimbursement. Note that no commitment can be made on projects before a grant offer has been made, this includes placing orders or appointing contractors.
The scheme will open for expressions of interest on Monday 10th August, with businesses being able to register online here:
https://www.northeastgrowthhub.co.uk/finance-and-funding/north-east-growth-hub-1/sme-restart-and-recovery-grants from this date.
Support of a similar nature has proven extremely popular in other regions, we therefore advise our clients with upcoming expenditure plans to register an interest in the scheme as soon as possible to avoid missing out.
For further information in relation to this or any other grant related matter please contact our grants advisory team director ;
Carl Wright – carl.wright@cliveowen.com
---