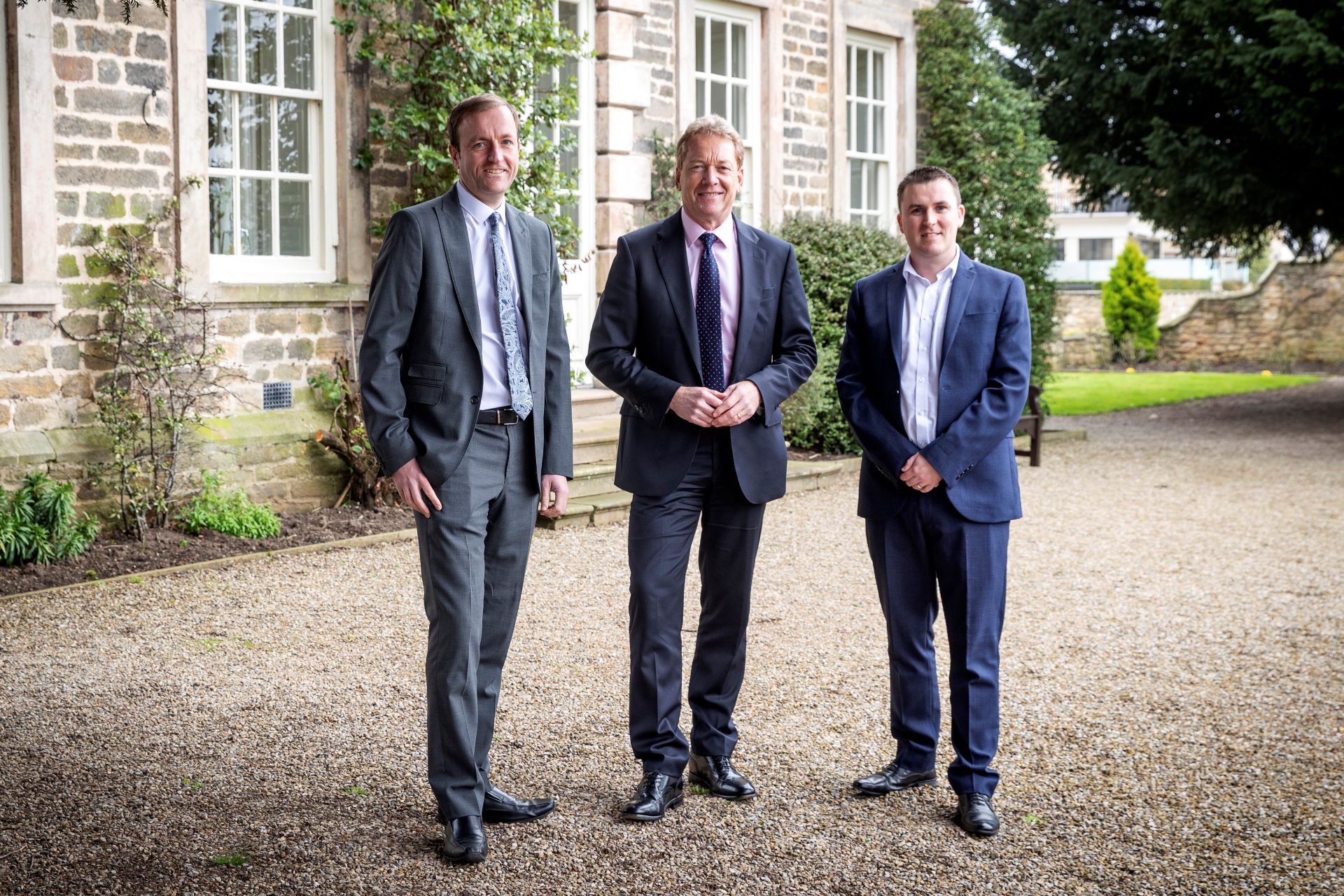 Date posted: 3rd Apr 2023
Clive Owen LLP, chartered accountants and business advisers, has appointed two new partners at its Darlington office, which continues the growth in 2022 that saw the practice expand to 12 partners and 128 members of the team across four offices.
Carl Wright and Martin Hobson joined the firm in 2014 and 2015 respectively, progressing their careers to become partners.
Carl who was promoted to director in 2020, specialises in grants advisory work.  He supports clients with all aspects of the grant application process, including appraisal work and grant audits. Carl works with a varied range of clients from motor manufacturers to contact centres. He also heads up the firms Transaction Services offering and leads on Clive Owen's sustainability strategy, focusing on delivering carbon footprint reductions, managing resource utilisation and engaging with local communities through volunteering and other initiatives.
Martin joined Clive Owen LLP following his relocation to North Yorkshire with his family.
As a director in the audit and accounts team, he looks after a portfolio of SME clients and specialises in assisting new business start-ups, helped by the fact that he is a Xero Certified Adviser. He also works with our solicitor clients, overseeing their compliance with SRA Accounts Rules.
Carl Wright said: "I am really proud to join the partnership at what is both an exciting and challenging time not only across the accountancy profession, but in my areas of expertise.
"The grants funding landscape is changing significantly in 2023 as we transition from EU funding and regulations to the UK Shared Prosperity Fund and UK law in the form of the Subsidy Control Act.  I am really looking forward to supporting our clients through this, enabling them to take advantage of the grant funding opportunities that these changes will bring. My team and I will also continue to support acquisitive businesses and funders with financial due diligence services, working closely with our corporate finance and tax colleagues to add value to deals and mitigate the risks associated with business purchases and fundraising transactions."
Martin Hobson said: "I am delighted to become a partner and continue my career within the firm.
"Having joined more than seven years ago, I particularly enjoy the variety of clients we act for and, with the support of my colleagues, providing them with a high-quality service in relation to the audit and accounts work we carry out.
"At Clive Owen LLP we are keen to embrace positive change and provide our team with flexible working options which, as a father of two children, have been of great benefit to me in recent years.  These initiatives are something I look forward to developing at the firm to demonstrate we offer a great working environment for people to grow and develop their careers."
Gary Ellis, managing partner at Clive Owen LLP said: "It is always wonderful to recognise the dedication and achievements of our team and I am particularly delighted to see both Carl and Martin promoted to partners.
"Both of them have been with the firm for some time and it has been a great pleasure to work with them and watch them develop and flourish.  I wish them both every success for the future and am delighted to welcome them to the team."
---