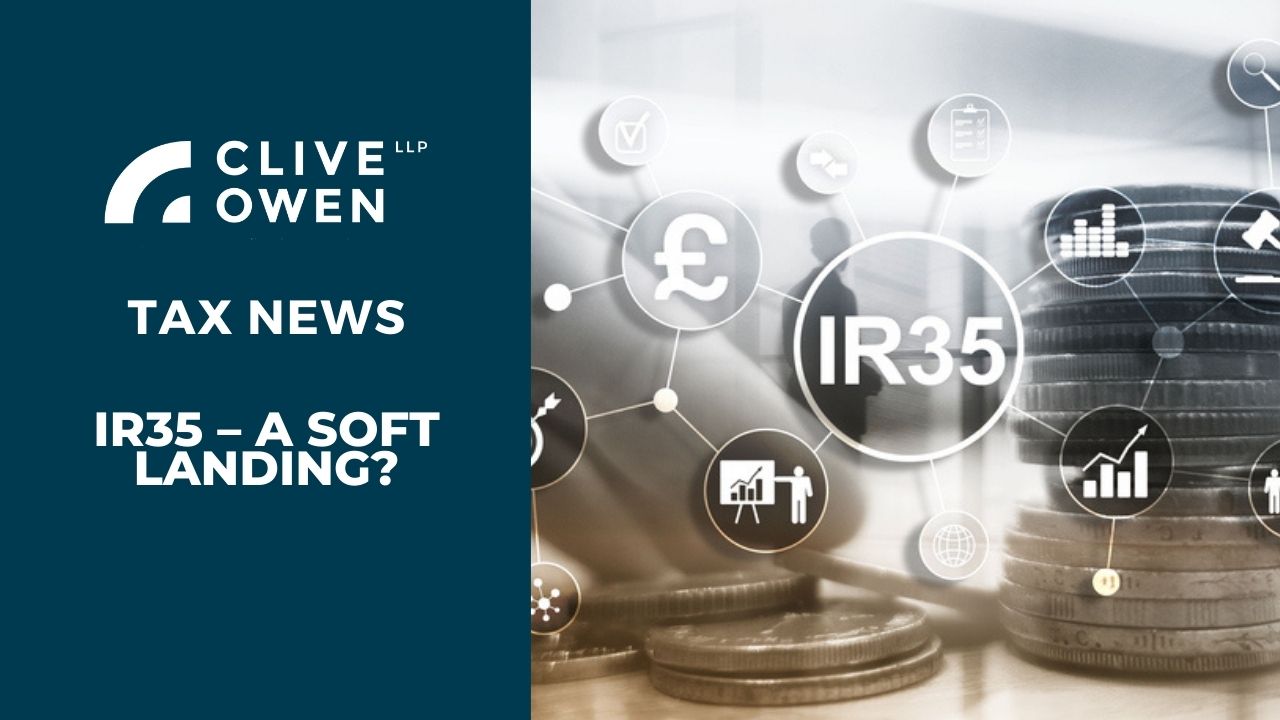 Date posted: 8th Mar 2021
The government have announced that there will be a soft landing in respect of the changes in the IR35 rules from April 2021 – https://www.cliveowen.com/2021/02/ir35-back-on-the-agenda/
This essentially means that businesses will not face penalties for inaccuracies in the first year of the new rules, as long as the business can show that it has taken "reasonable care" when applying the new rules but has still made a mistake in the status determination. However, if HMRC believe that there is evidence of non-compliance, then it is likely that penalties will be charged as that will be assumed to be not taking "reasonable care".
Whilst the announcement was welcome, it is certainly not a sign that businesses can ignore the new rules for the first twelve months. We would therefore encourage every business to ensure that they are compliant with the new rules.
As ever, we are available to help guide and advise you on these matters and our tax team can be contacted at here.
---