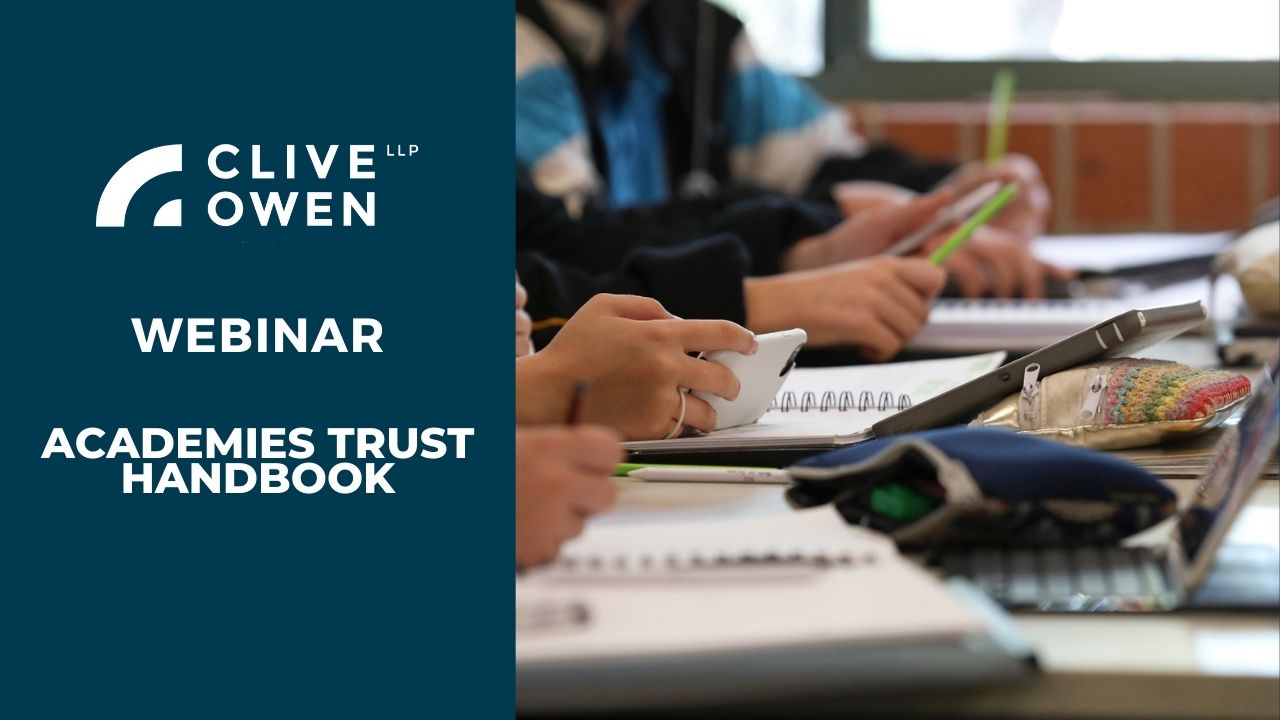 Date posted: 23rd Jul 2021
The Academies Trust Handbook (formerly the Academies Financial Handbook) was released in June 2021.
The renaming of the handbook reflects the gradual widening of the scope of the document and highlights that good governance encompasses a wide range of obligations which include finance.
It now includes new information about:
Trusts' obligations in relation to safeguarding, health and safety, and estates management
Cybercrime
External reviews of governance
Renaming the Financial Notice to Improve (FNtI) to Notice to Improve (NtI)
The new Academies Trust Handbook is effective from 1 September 2021. Trust's must comply with this handbook as a condition of their funding agreement. The handbook describes the governance and financial responsibilities for academy trusts.
You can find the full details of the Academies Trust Handbook here!
In response to the release of the new handbook, Chris Beaumont and Kevin Shotton, Partners at Clive Owen LLP recorded a webinar where they discussed the latest edition of the handbook and the impact it may have on academies over the next year as we gradually get back to the 'new normal'.
---