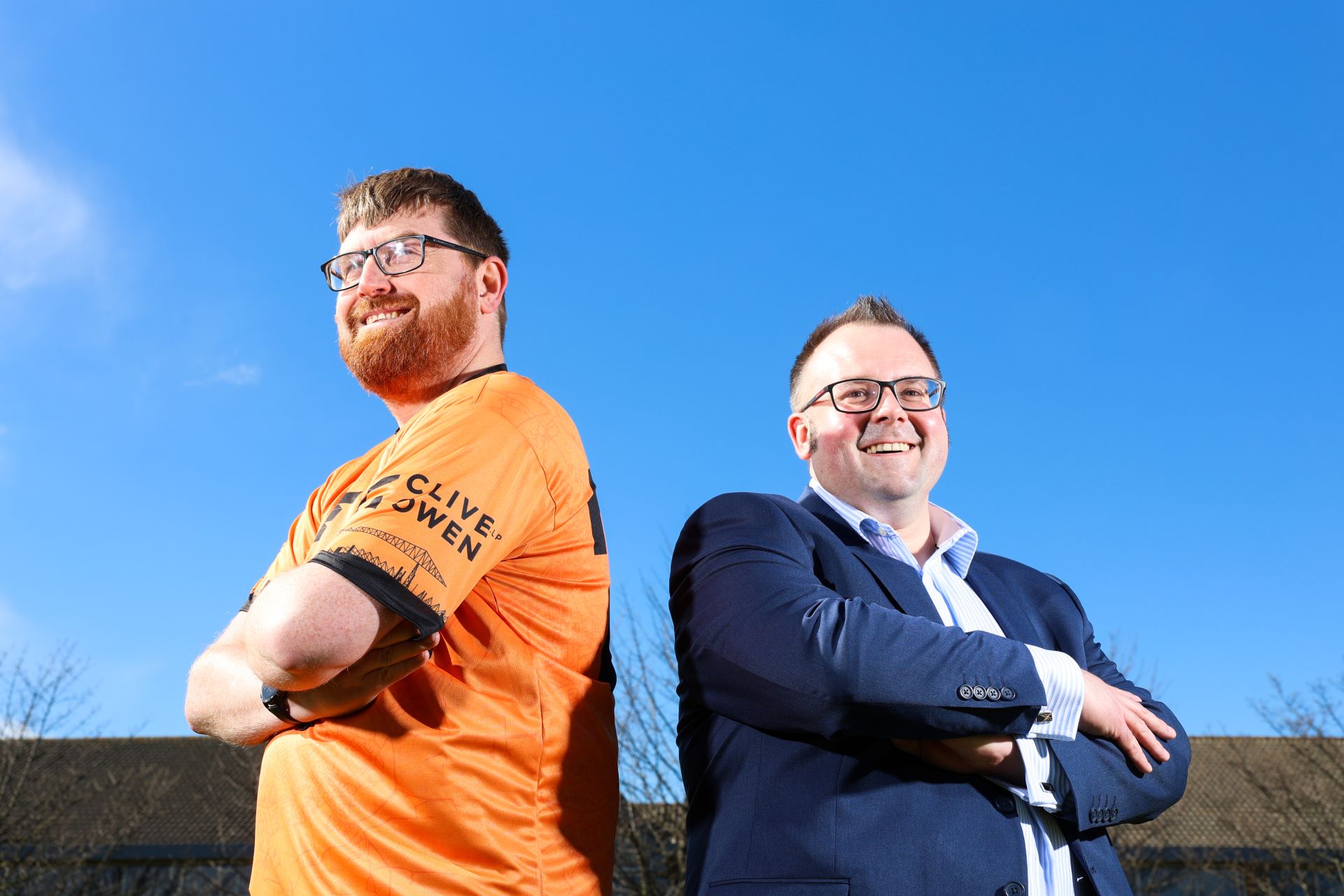 Date posted: 27th Mar 2023
Clive Owen LLP is proud to be supporting the Teesside Erimus Man vs Fat football team.
The eleven a-side team has been recently launched, playing in a league that spans the North East playing full 90-minute games. The partnership with Clive Owen LLP will provide the team with the financial means to hire a training pitch and supply additional training equipment.
The team, which is made up of weight loss motivated players, play 7-a-side weekly league games at Middlesbrough College against each other but come together to make up the Elevens team.
Players score on and off the pitch as teams can be awarded goals for reaching their weekly weight loss targets, in the 7-a-side matches. For example, if a player loses weight for three consecutive weeks, they are awarded a hat trick, which goes towards their teams weekly goal tally.
Each week players track their food, drink and exercise using the My Fitness Pal app, with the data shared during the training sessions when participants are weighed, and the team is awarded goals and milestones which boost them up the league table. The competitive aspect provides motivation to help players lose weight faster.
Lee Watson, tax partner at Clive Owen LLP, who plays 7-a-side said "It's incredibly important for Clive Owen LLP to support local grassroots sports and Teesside Erimus perfectly encapsulate this. I really enjoy playing for the team and working towards weight loss goals".
Dave Mohan, Teesside Erimus assistant club secretary said "Clive Owen LLP has supported the club since our very first match. Whilst the club is only around a year old, it is made up of business professionals and owners as well as born and bred Tees-siders. Given it's 40 years since Clive Owen LLP began working with businesses in the area, we all know the area pretty well!
"When looking for a perfect business to partner with, we wanted one embedded in the community and the fabric of Teesside just like our home shirt!
"Clive Owen LLP is a fantastic regional business and we can't thank them enough for supporting our local team."
---