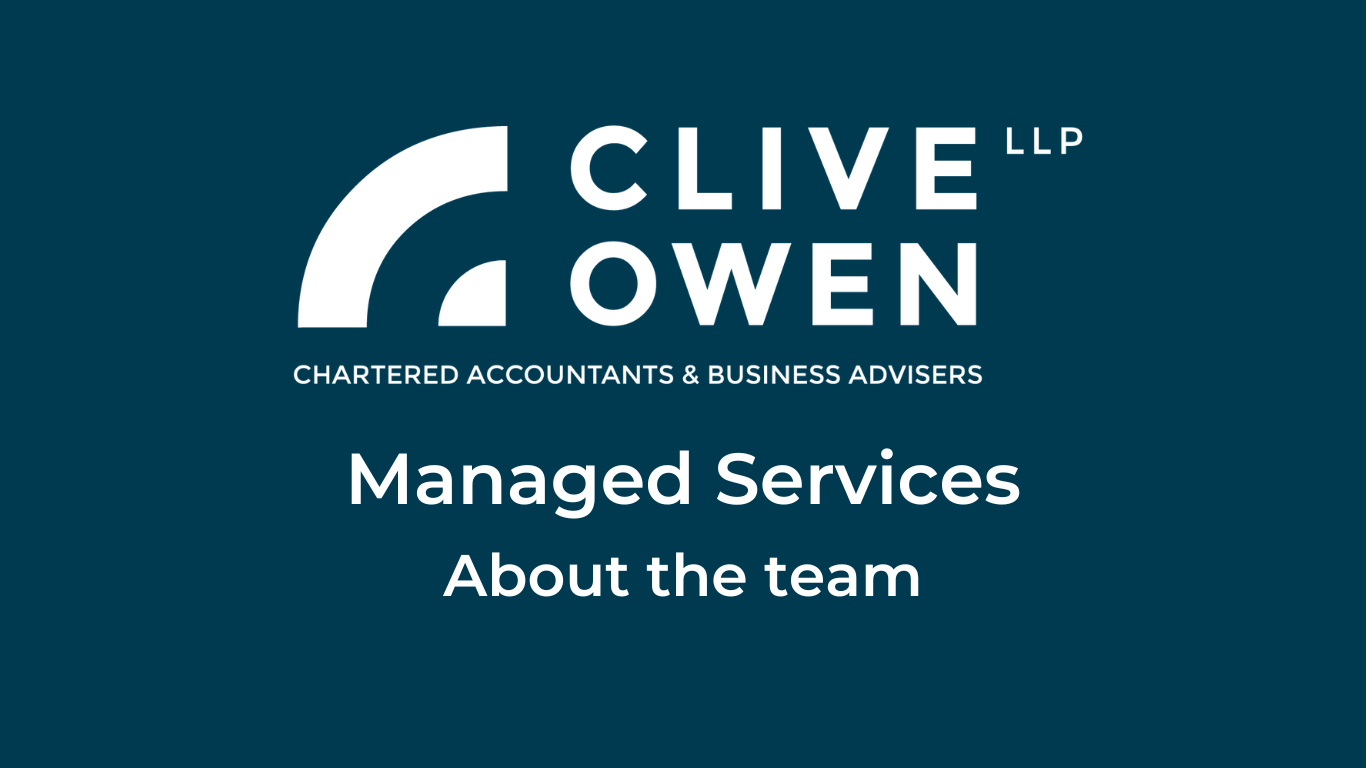 Date posted: 9th Nov 2022
The Clive Owen LLP managed services team work closely together to ensure the best outcome for you and your business.
In this video, partner Ian Jarvis and manager, Maria Perek who work across all four offices, discuss the benefits of working so closely and how the team dynamic allows each member to utilise their strengths.
"We are a really close tight knit team and we talk to each other all the time."
"I think this is what Clive Owen LLP is really good at, we have so many functions in the business and we are of a size where we have really good skill sets"
If you would like to speak to a member of the managed services team, and find out how they could help your business, then please contact us here. 
---