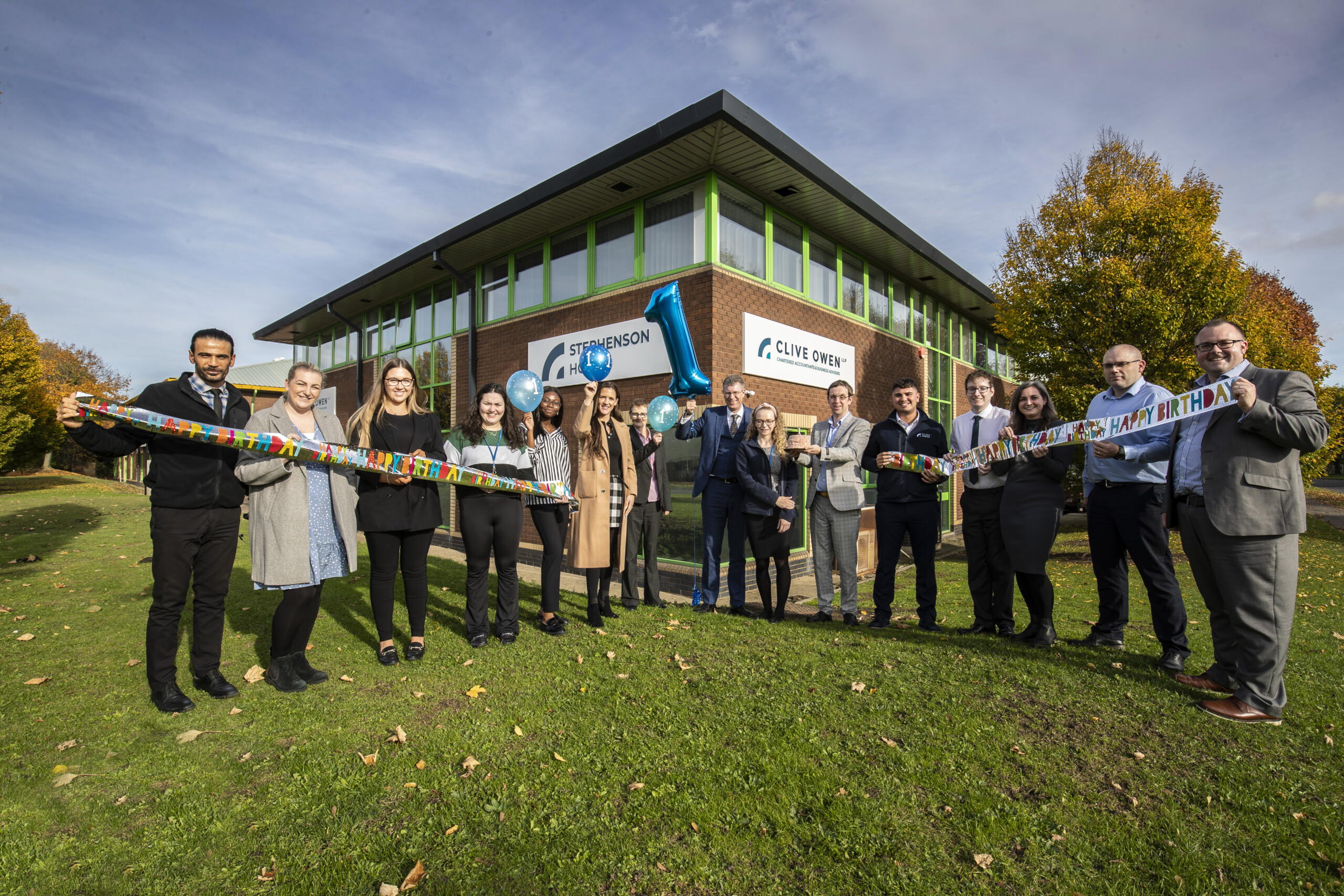 Date posted: 2nd Nov 2022
Clive Owen LLP, chartered accountants and business advisers, is celebrating the first anniversary of the opening of its Riverside Park, Middlesbrough office with the news that it has more than doubled its workforce.
Led by partner Chris Beaumont and tax partner Lee Watson, from an initial 11 team members the office has grown to 23 colleagues and has significantly increased its client base.
Clive Owen LLP recently introduced new policies, which are based on two-way flexibility and trust to support the existing teams and encourage talented, motivated people to join the firm. This includes an innovative 9-day fortnight, flexible working and dress code policies. The firm is focussed on cementing its place as one of the largest independent firms in the region with exciting growth plans.
Chris Beaumont, partner at Clive Owen LLP said: "Opening an office in Middlesbrough has positioned us to take advantage of all the developments in the area, including the Freeport and the recent regeneration projects across Middlesbrough such as the Boho 8, which is the latest of the successful Boho quarter developments, and the first of Middlesbrough's Digital City projects to be completed.
"Our growth has reflected the rise of Tees Valley into the area in which to do business and we are proud to be based here, creating employment and contributing to a thriving business sector."
Lee Watson, tax partner at Clive Owen LLP said:  "Middlesbrough has developed significantly over the last few years to include the £22.6m Teesside Advanced Manufacturing Park (TeesAMP) development providing 11 hectares of prime location for innovative advanced manufacturing companies, along with the exciting addition of Teesside University's £13.1m Net Zero Industry Innovation Centre (NZIIC), set for completion in April 2023 and placing Middlesbrough firmly at the heart of the UK's green industrial revolution.
"Tees Valley is a great place to work, and Clive Owen LLP is a great firm to work for. We offer career development opportunities, the prospect of working on an enviable client base, and flexible working patterns to support work life balance. We believe that this gives us a competitive advantage and helps us recruit and retain the best talent."
Middlesbrough Mayor Andy Preston said: "In the most challenging of times, incredibly exciting things are happening in Middlesbrough.
"Our town is fast becoming the go-to place for ambitious, fast-growing businesses, creating well-paid job and opportunities for local people.
"It's fantastic that Clive Owen LLP are part of that movement with their own exciting growth and job creation with plenty more to come.
"Congratulations to all within the business on celebrating their first year in Middlesbrough."
---