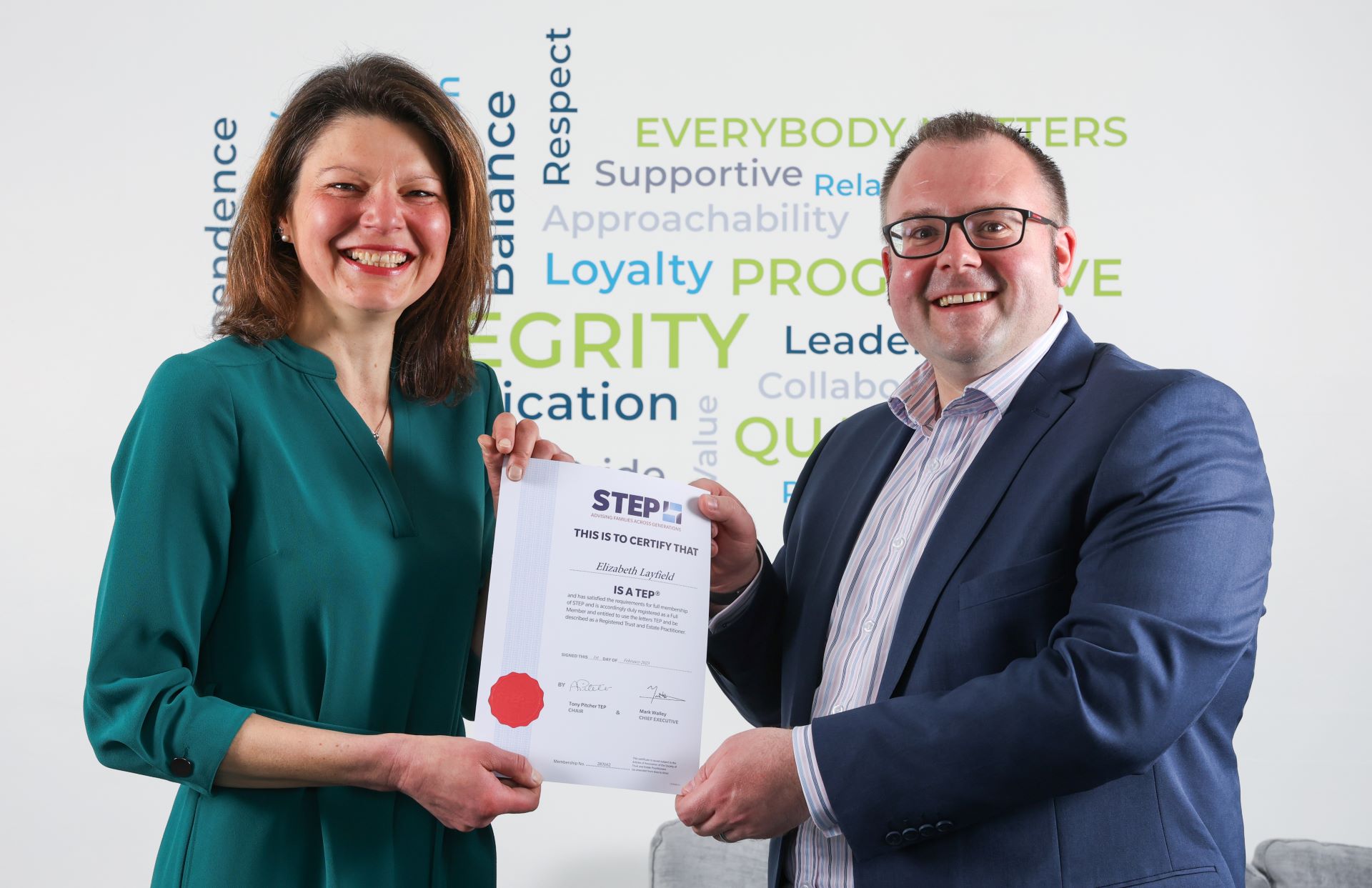 Date posted: 19th Apr 2023
Clive Owen LLP senior tax manager Elizabeth Layfield has become one of a handful of chartered accountants and chartered tax advisers to become a full member of STEP.
The Society for Trust and Estate Practitioners is a highly regarded worldwide professional association dealing with capital taxes and succession planning. Elizabeth's membership enhances the firm's trust and inheritance planning skills.
To secure the prestigious STEP membership, Elizabeth has passed a series of demanding examinations to supplement many years of experience.  The qualification covers the law surrounding trusts and estates as well as looking at the tax issues arising.
Elizabeth began her career in audit and accounts in September 1998 and during her ICAEW studies became interested in the legal aspects of taxation.  This led to her completing the Chartered Institute of Taxation (CIOT) examinations to become a Chartered Tax Adviser. She then joined the Clive Owen LLP tax department full time.
On a daily basis, Elizabeth advises many trusts and high net worth individuals and attaining the STEP qualification has allowed her to broaden her scope to include estate work. The STEP qualification complements the depth of knowledge and experience already gained through her work.
Elizabeth said: "Tax planning in these areas is very complex and it is all too easy to stray on the wrong side of the rules.
"Having this qualification allows me to help clients plan for the future, protecting their assets, whilst ensuring that they meet their tax responsibilities.  It has been hard work but I have enjoyed the challenge and applying the learning to my day to day work so it has definitely been a good investment in my future."
Tax partner at Clive Owen LLP, Lee Watson said: "The STEP qualification is incredibly difficult to achieve. Her success is testament to Elizabeth's determination and commitment to her clients and her career. We are very proud of Elizabeth's success."
If you have any questions regarding the STEP qualification, then contact the team here. 
---