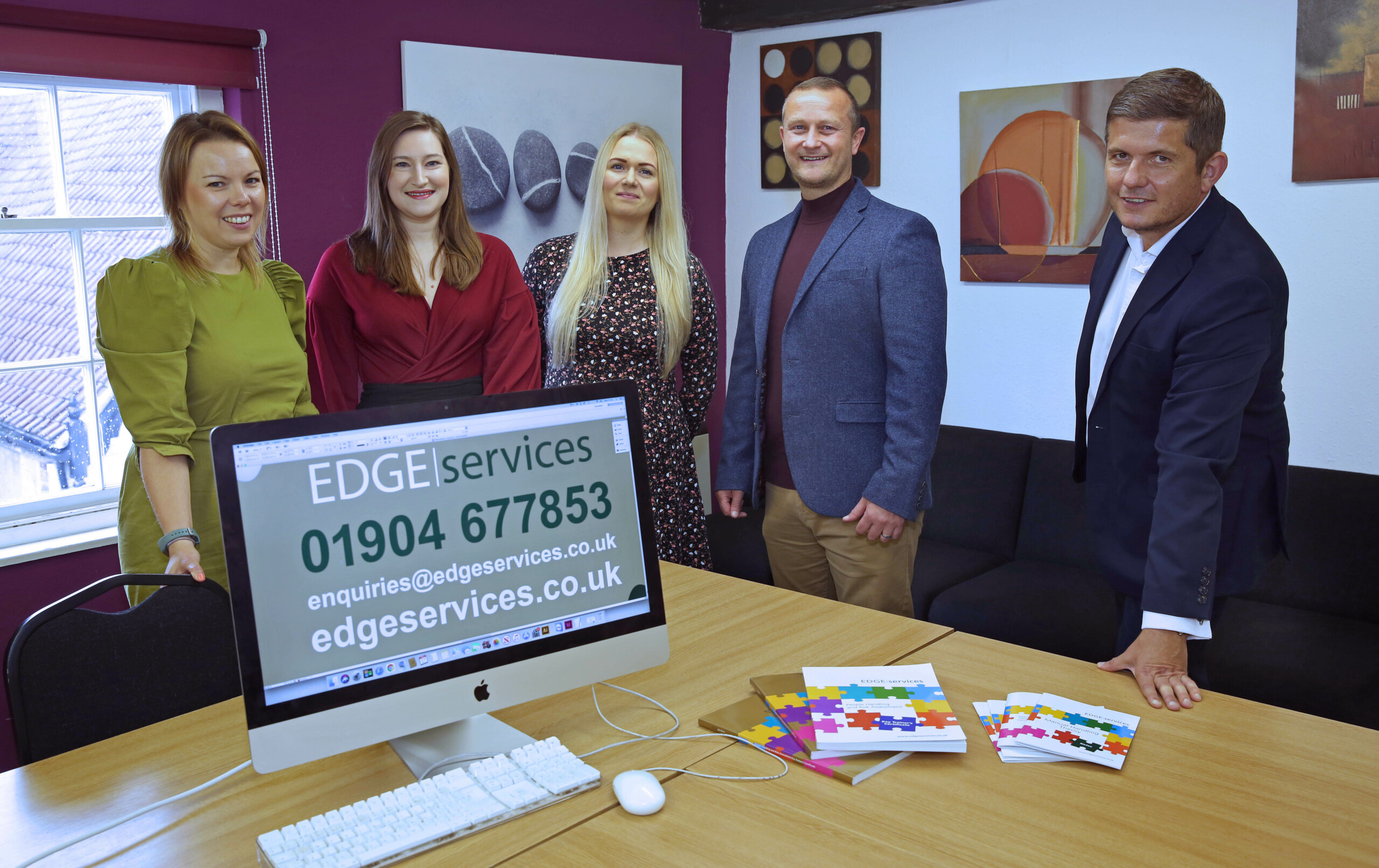 Date posted: 30th Sep 2021
Chartered accountancy and business advisory firm Clive Owen LLP has supported an ambitious business with a new acquisition.
Teesside-based training organisation RAH Group, led by managing director Craig Haley, a former professional footballer, has acquired Edge Services, of York.
David Wilson, corporate finance director at Clive Owen LLP, which has more than 100 staff in three offices in Darlington, York, and Durham, introduced the deal to RAH and secured a seven-figure investment package to support the group with their ambitious growth plans.
Edge Services, previously owned by Kate and Andy Lovett, is one of the leading providers of people handling training in the UK today and has provided specialist training across the healthcare, social care, and special educational needs sectors for more than 20 years.
Craig Haley said: "Edge Services is a robust business with a solid track record of delivering the highest quality training to a long-standing customer base across the UK and we plan to build on and further develop that success. We aim to support the excellent management and training team within the company and give them the opportunity to further develop and build on their current success and achievements.
"I am indebted to Clive Owen Corporate Finance for providing the support and expertise to help the RAH Group accomplish the successful acquisition of Edge Services.
"The company has a strong order book as well as the potential and ability to expand its training portfolio to deliver new and additional training courses within the healthcare sector and beyond".
David Wilson said: "Kate, Andy and the exceptional management team at Edge have successfully positioned the business as a market leader in the healthcare training sector and it has been my pleasure to work with the team in successfully delivering a deal which is a great fit for all parties.
"Craig is a great example of the hugely ambitious entrepreneurs we work with at Clive Owen, and I look forward to following the RAH Group's progress as they look to grow and develop Edge and the wider group."
Craig's previous experience in the oil and gas sector involved both engineering and training roles for major blue-chip clients. His past career also included playing for his boyhood club, as a schoolboy at Middlesbrough, then later as a professional footballer for Bolton Wanderers before moving to Singapore to play for Woodlands Wellington.
The RAH Group was named in memory of Craig's dad Bob, who sadly passed away earlier this year after a short battle with cancer. Bob shared a great belief in pushing yourself and chasing your dreams, this now gives Craig the opportunity to develop and pursue his ambitions, with Bob's name and legacy at the forefront of everything the company does.
Based in York, Edge Services has training bases at Glasgow, London, Manchester, Brighton, Cardiff, Exeter, Peterborough, Birmingham, Edinburgh, and Oxford.
Daniel Flounders, corporate partner at Archers Law, acted for the RAH Group and said 'It was great to assist RAH Group right throughout the process and to be involved from structuring the deal right through to formalising the completion. Craig and the RAH Group's acquisition of Edge Services highlights the fast paced and buoyant M&A market we are currently seeing within the north and the opportunities which are currently out there"
Martin Frost, corporate partner at Andrew Jackson Solicitors acted for Edge Services and said 'It was a pleasure to be able to assist Kate and Andy on the sale of Edge to RAH. All parties were keen to complete the transaction in a fairly tight timescale. I am delighted that by working closely with our clients and David and his team at Clive Owen, and through constructive and proactive discussions with the buyer's legal team, we were able to deliver on this timescale. My congratulation to Andy and Kate on the sale and I wish Craig and RAH every success on taking Edge forward."
---