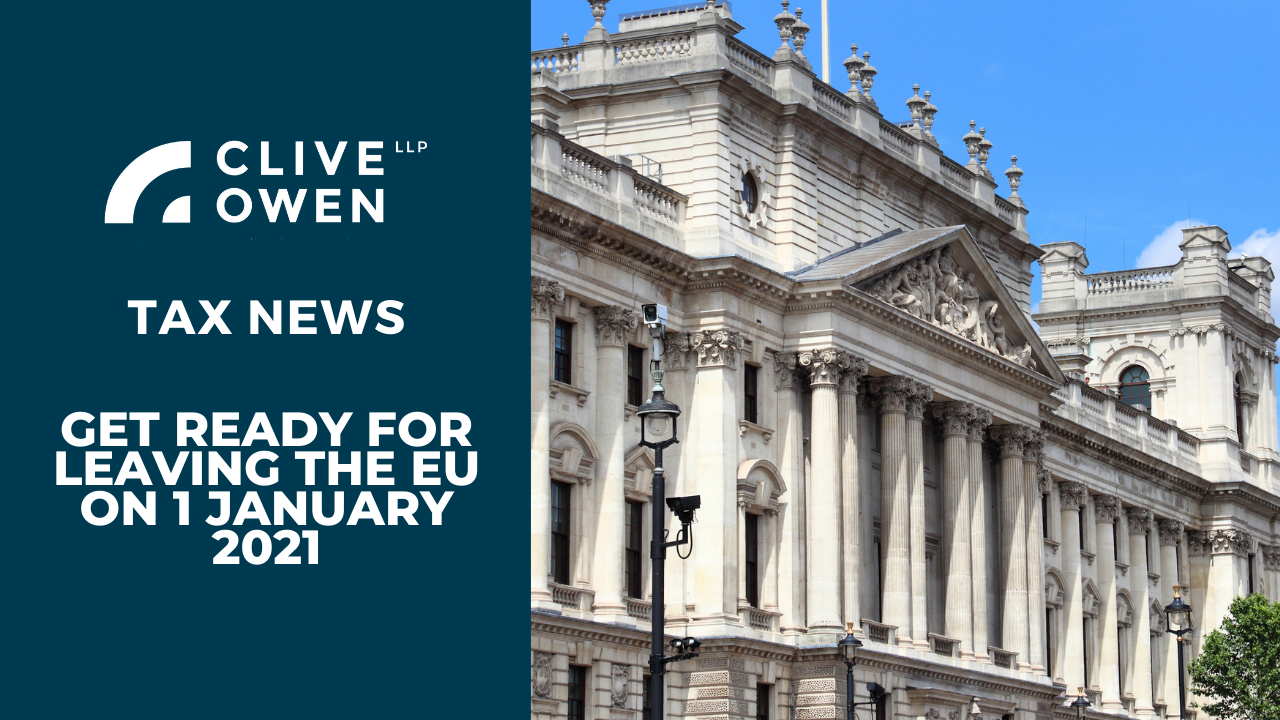 Date posted: 30th Sep 2020
The United Kingdom leaves the European Union at 11pm on 31 December 2020 when the transitional period ends. It is still unclear whether a trade deal will have been agreed with the EU by that date, and such an agreement is looking increasingly unlikely. HMRC have started writing to businesses alerting them to important changes from 1 January 2021 and suggesting that they have new procedures in place if they wish to trade with the EU from that date.
In particular, businesses will need to submit declarations when importing and exporting goods that are categorised as 'controlled'. Import processes for non-controlled goods will be phased in over a 6 month period. 'Controlled' goods include alcohol, explosives and certain drugs.
Should you have any queries on the above or need further support, please contact our tax team here, who will be happy to assist.
Read more below:
Read more articles from our October 2020 tax news below:
---