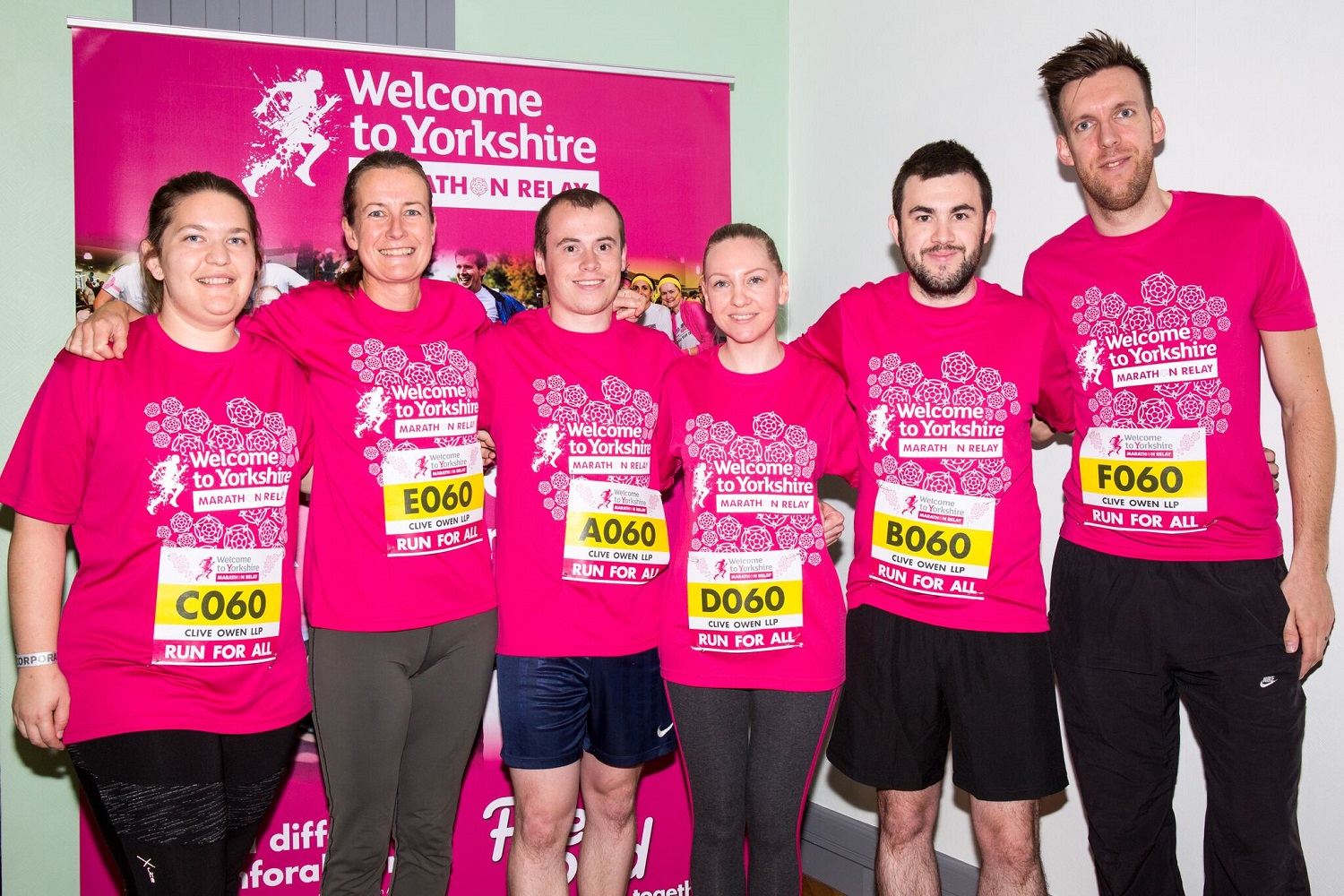 Date posted: 22nd Oct 2018
Clive Owen LLP employees in York have joined forces and taken part in the Yorkshire Marathon relay to raise money for five charities close to the competitor's hearts.
Jonathan Doyle, Jacob Stewart, Peter Rek, Lisa Fletcher, Louise Greenwood and Helen Cozens each ran one leg of the marathon, completing it in a collective time of 04:01:46s, 13 minutes faster than last year.
The charities benefiting from Clive Owen's generosity are Whiteknights Yorkshire Blood Bikes, Sue Ryder, York Mind, Newcastle upon Tyne Hospital NHS (c/o Sir Bobby Robson Foundation) and York Samaritans.
The participants aim to raise £600 to split equally between each charity and are well on the way to achieving their target.
Jonathan Doyle, Senior Manager at Clive Owen, said: "The team has done exceptionally well, beating last year's time and raising a substantial amount of money for some great charities.
"It's important to the firm that we support local charities and good causes, and, despite the aching legs, this was a really enjoyable way to raise money. The course around the stunning city of York and the surrounding countryside really helps to spur you on as a runner and running with colleagues as part of a team is a great experience.  Next year we are aiming for under four hours!"
---