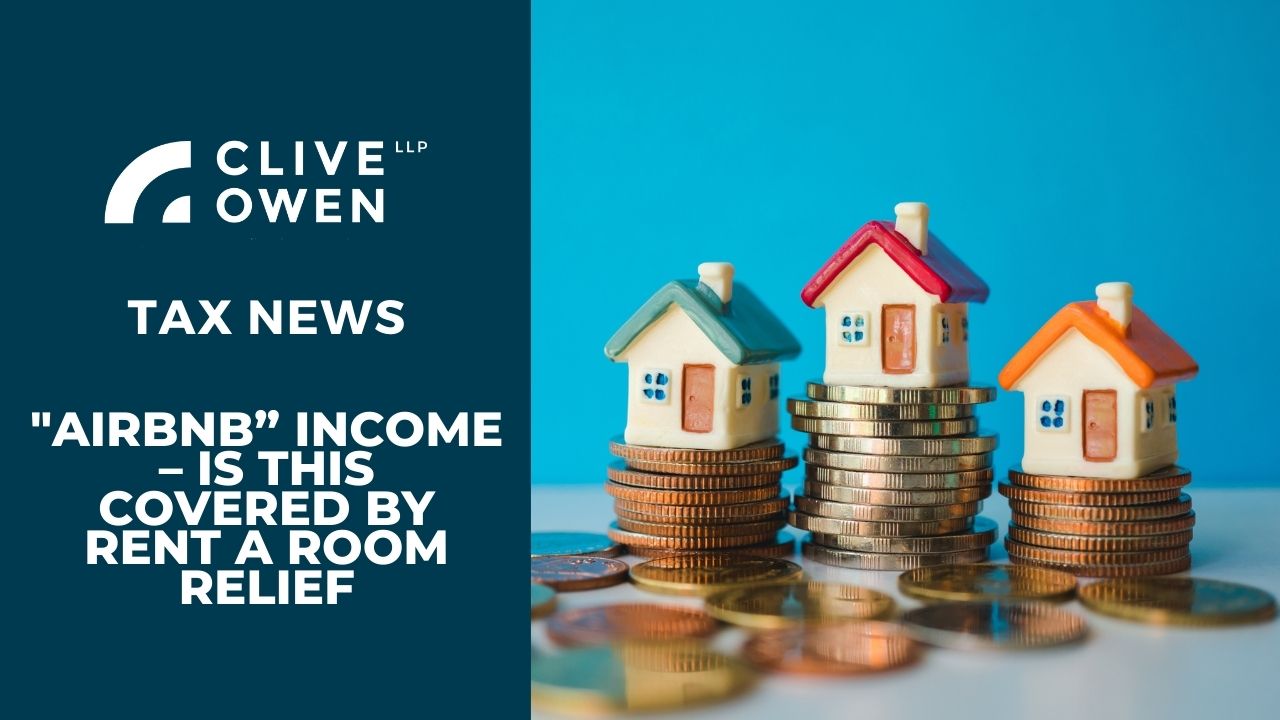 Date posted: 9th Nov 2020
You may have seen in the newspapers and our recent article that Airbnb will share data with HMRC about the earnings of hosts (those who let out property) on its UK platform.
It is anticipated that HMRC will use this data to open enquiries into the tax affairs of individuals who have not declared letting income for earlier years. The normal deadline for opening an enquiry into a self-assessment return depends upon the submission date to HMRC but is usually 12 months after submission, unless the return was filed late. However, the discovery rules allow HMRC to go back much further, potentially up to 20 years in some cases if the property income has not previously been reported.
IS THE RENT COVERED BY RENT A ROOM RELIEF?
For some property owners the rental income could be tax free if it is within the £7,500 rent a room relief exemption. This applies where room(s) in the taxpayer's main residence are rented out, typically to lodgers. Where the house is owned jointly, between husband and wife, say, they would qualify for £3,750 each, tax free.
This exemption would also apply where the property owners are temporarily absent and rent out their property, for example a house in SW19 during the Wimbledon fortnight.
Please give us a call, if you require advice in relation to the above or contact the tax team here.
Read more below:
---