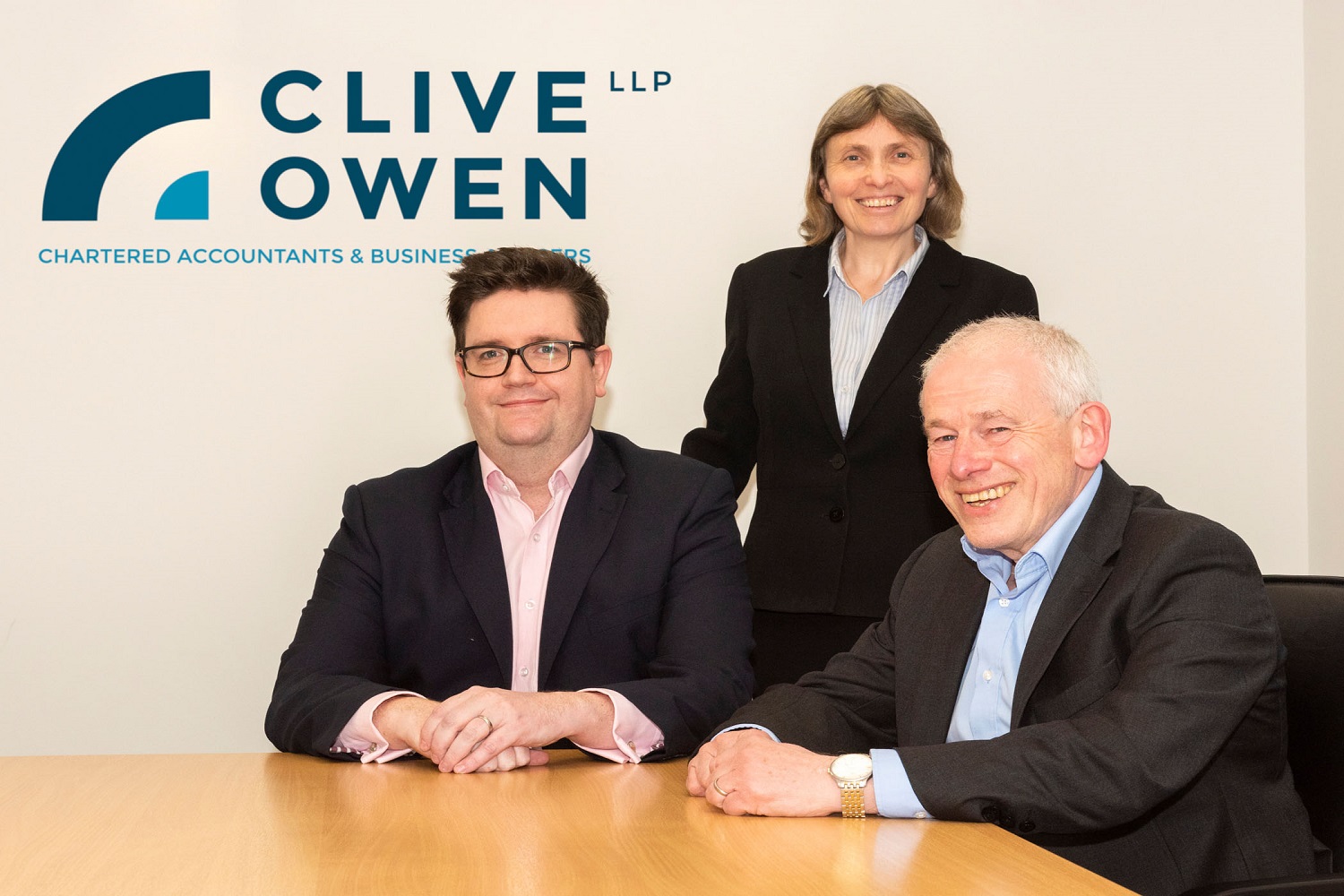 Date posted: 12th Apr 2018
Clive Owen LLP has further strengthened its York office with the appointment of two new partners.
Respected chartered accountant Rosemary Anderson recently joined the firm's York office as a partner advising on corporate tax matters and personal tax for high net worth individuals.
Rosemary came to the north to study music at Leeds University but always harboured a desire to be an accountant, initially training in audit with KPMG and then working in practice before going into industry as a management accountant.
She returned to practice to become a qualified tax adviser, using her expertise to reach partner level.
Rosemary advises companies how to arrange their tax affairs to minimise their tax liabilities and helps clients make tax savings through maximising research and development tax credits, claiming capital allowances on capital expenditure and general business planning.
Rosemary said: "Clive Owen is the only firm in York to offer a specialist tax partner making it unique in its offering.
"The firm is known for helping SME owners grow their business and providing support, not only as accountants but as business advisers and I am looking forward to working with the team in York to provide our clients with the best possible service."
James Catterick is the second new face at the firm. After training and working for a firm of national accountants for a number of years gaining experience across a number of sectors including manufacturing, financial services and professional services, James Catterick moved into industry, most recently leading the internal finance team of a financial and professional services group. When the opportunity arose to join Clive Owen LLP James says it was an 'easy decision'.
He said: "Clive Owen is a business I know well, both by reputation and people who are clients of the firm. It is clear that clients value the honest and tailored advice they receive and are strong advocates of the firm. I am delighted to be joining such a highly regarded team.
"My experience is different to many having most recently managed a large internal finance team leading group restructuring, raising capital and working on various mergers and acquisitions opportunities, whilst ensuring the day to day business continued to run smoothly. This means I understand how challenging these projects can be, what support is needed from advisers and how high-quality, pro-active advice can make all the difference to positive outcomes. That is what I am here to deliver.
Terry Doyle, managing partner at Clive Owen LLP in York, said: "York and North Yorkshire are doing exceptionally well with rising employment and new businesses creating a real buzz in the economy. Our clients are experiencing the upturn and this is reflected in the expansion at Clive Owen LLP.
"The appointment of Rosemary and James further strengthens the team here at Clive Owen and both bring different, but complementary, skills and experience to the team.
"The breadth and scope of Rosemary's experience gained from working in national practices and strong independent local firms can only strengthen and develop our management team. She has considerable expertise across a wide range of clients from all sectors, giving her invaluable business expertise and a real insight into owner-managed and family companies.
"James' accountancy and audit background is enhanced by his unique experience of running a business. His most recent role managing a large internal finance team means he understands the challenges that clients face on a daily basis.
"I am delighted to welcome them both to Clive Owen."
Why not see what James and Rosemary are about.
---