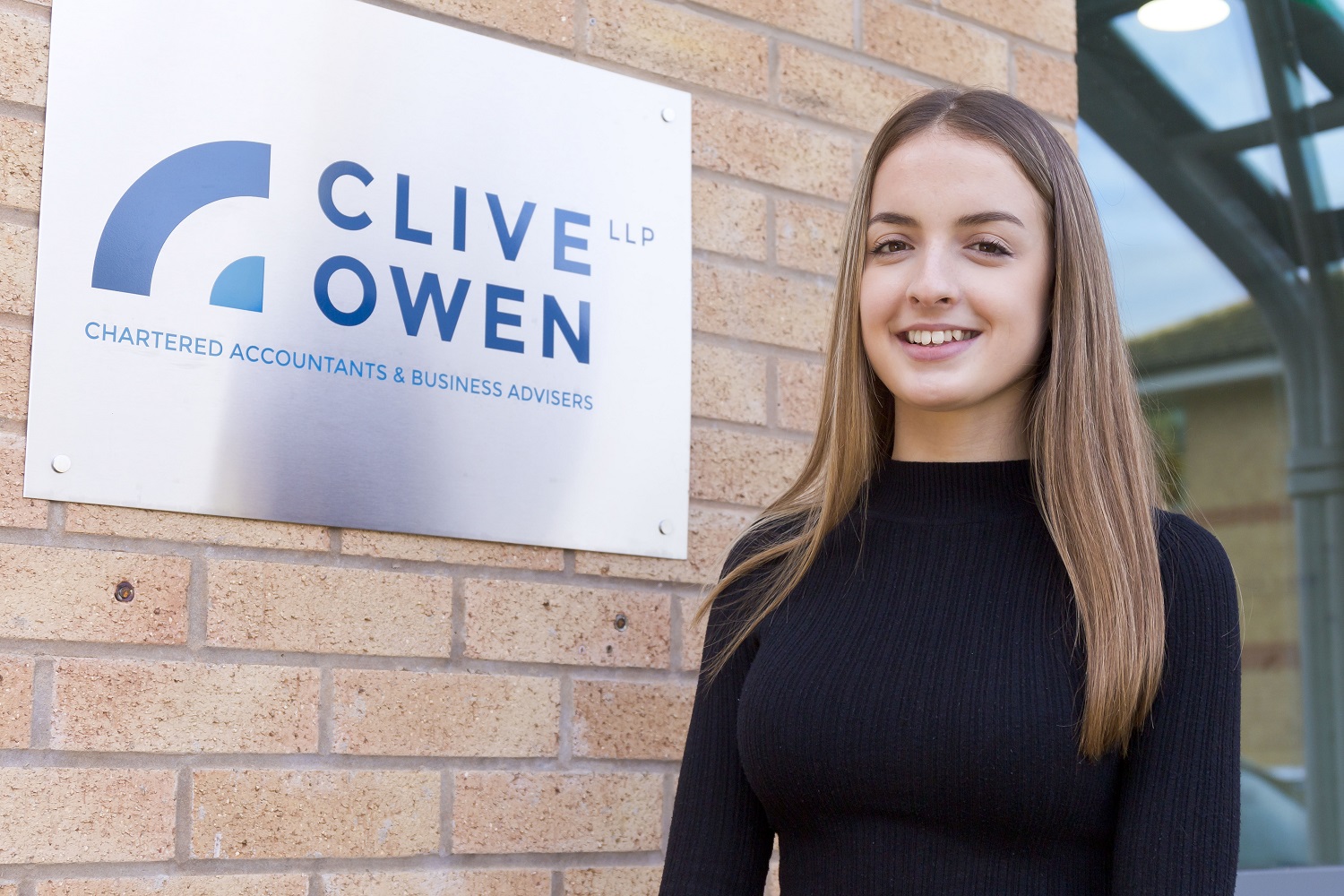 Date posted: 7th Nov 2018
Clive Owen LLP in York has appointed an accountancy apprentice in its York office.
Frankie McCall-Smith, 17, who lives in Fulford and studied at York College before applying for the level 3 accountancy apprenticeship, has joined the chartered accountants and business advisers.
She will help to prepare basic accounts and learn simple book-keeping, progressing to preparing accounts for clients in the first year as well as supporting a busy office.
Frankie said: "Accountancy is something that I've been interested in for a while after we studied a couple of modules in school. My dad is also an accountant, so the career path runs in the family and I understand what the job entails.
"When applying for the role, I did my research and Clive Owen came across as a really great firm to work for, so I'm really pleased I was successful in getting the job.
"I hope to complete my apprenticeship and progress through the business as my knowledge of accountancy grows."
Rosemary Anderson at Clive Owen, said: "We're delighted to welcome Frankie to the Clive Owen team and it's great to see her settling in so well.
"We're proud to be able to help young people into work at the firm, and I look forward to supporting them to achieve their future goals.
"Apprenticeships are very important to Clive Owen, nurturing our home-grown talent and securing the future of the business."
Find out more about our job vacancies in our careers section.
---